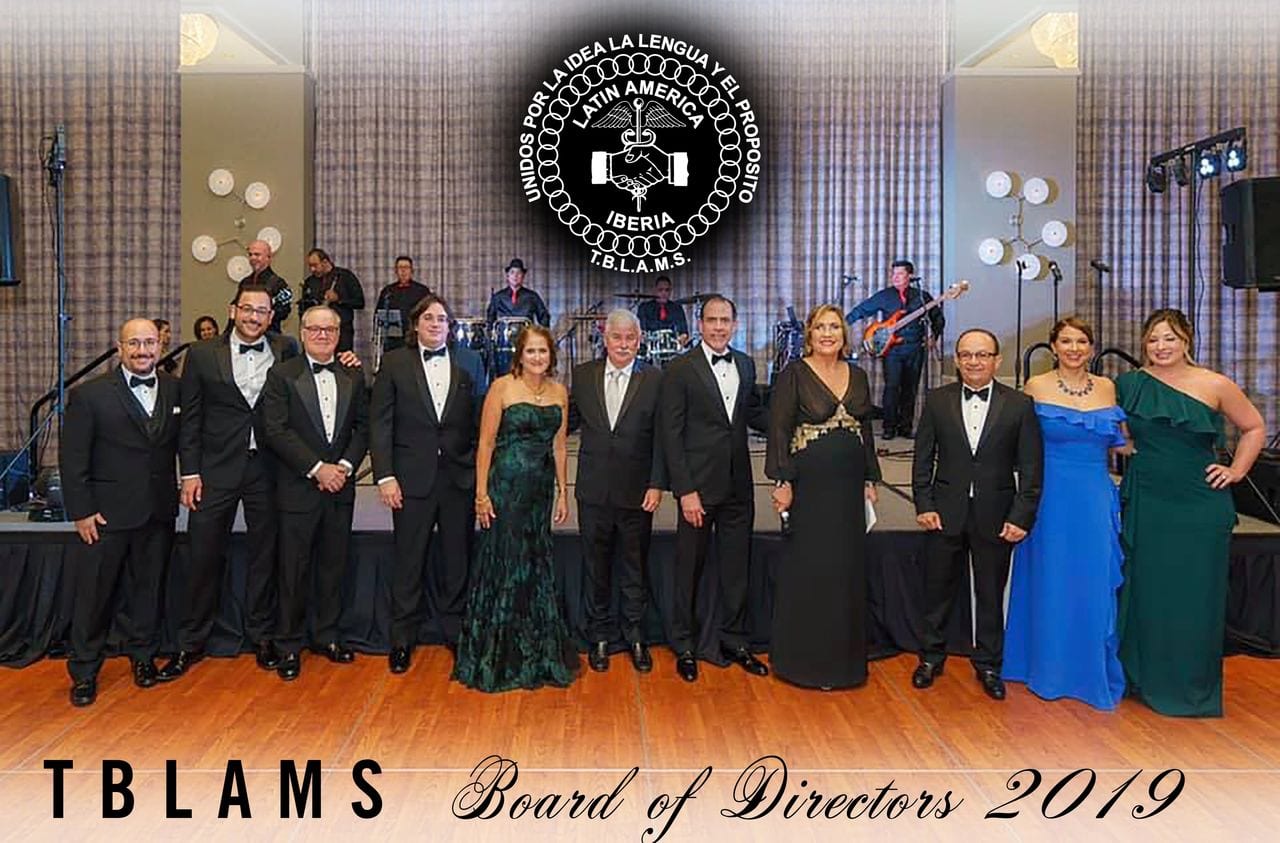 TBLAMS IS A Philanthropic, Not for profit Society of Hispanic Physicians IN THE TAMPA BAY AREA
Una Asociación filantrópica, Sin Fines de Lucro compuesta por Doctores Que Hablan Español en el área de Tampa Bay.
OUR MISSION:                                      WE are Advocates for Supporting Latinos in the Medical Profession
Tampa Bay Latin American Medical Society (TBLAMS) is a philanthropic society of Hispanic physicians that helps the Latino community and secures the future of the next generation of  health care providers by funding the USF Latino Scholarship. Based in Tampa Bay,  Florida, our charity sponsors the University of South Florida (USF) Morsani College of Medicine Latino Scholarship and the USF TBLAMS Endowed Scholarship. We are also a professional society, sponsoring academic activities for our members.
La Asociación apoya la comunidad hispana mediante becas en el campo de la salud en un acuerdo colaborativo con la Escuela de Medicina Morsani de la Universidad de South Florida (USF).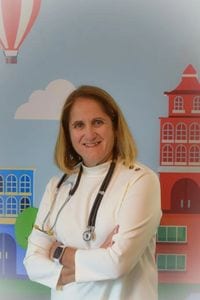 Celia Lopez McCormack MD, FAAP
TBLAMS President
To continue funding our scholarships and promote our rich culture and camaraderie, we hold many fundraising events through the year. We promote family-oriented activities as a way to mantain our traditions through events such as "Fiesta de Reyes" and "La Noche de San Juan". Explore our website to learn more!
Para financiar las becas y fortalecer nuestra herencia cultural, desarrollamos un sinnúmero de actividades de recaudación en un ambiente de camaradería. Promovemos la integración familiar como manera de preservar nuestras tradiciones con eventos tales como la Fiesta de Reyes y La Noche de San Juan.
Somos doctores de habla hispana en Tampa Bay. Médicos que apoyamos nuestra comunidad con actividades filantrópicas, educativas y sociales que preservan nuestra lengua, nuestra cultura y que promueven la salud en la comunidad hispana.
OUR yearly events:
JANUARY
 Fiesta de Reyes/ Octavitas Celebration  Date and venue TBA
January 17, 2022
TBLAMS General at Columbia Restaurant- Ybor City 7pm. This event is for members only.
FEBRUARY 12, 2022
 St. Valentine Dinner Dance at the Epicurian Hotel 7 pm
*Members and their guest only.
MAY 14, 2022
 Charity Golf and Tennis Tournament at Saddlebrooks Resort
JUNE 25, 2022
La Noche de San Juan Beach Party* at Indian Rocks Beach
*Members and their guest only
SEPTEMBER 2-5, 2022
 Labor Day CME Conference and Family Weekend at the Don Cesar Hotel
DECEMBER 2022
Christmas Gala with Live Latin Band This is a members and their guest only event. Date and venue TBA
Through the year we also plan smaller events such as tertulias or happy hours
TBLAMS Family Trips: This annual event will come back as COVID situation improves
December 10
TBLAMS CHRISTMAS GALA WITH LIVE LATIN BAND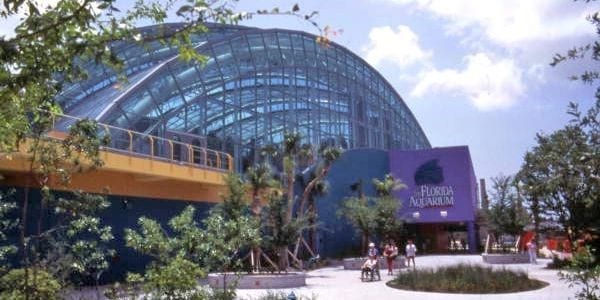 Support TBLAMS by placing and add in our end of the year Christmas magazine. Click below for more details.
This is a black tie event for TBLAMS members and their guest
We ask for a  $250 per couple donation for members and $350 per couple donation for non-member guests

2021 Charity Golf and Tennis Tournament May 22 at Saddlebrooks Resort Over 80 Golfers and tennis player came to support TBLAMS
2021 tblams labor day cme conference and family weekend at the sandpearle resort, clearwater beach
Our Annual CME conference and Family Weekend at the Sandpearle Resort in Clearwater Beach was a tremendous success. TBLAMS wants to thank all of those who participated but we want to give a special thanks to our sponsors:
PLATINUM SPONSORS
Sanofi Genzyme
GOLD SPONSORS
Infectious Disease Associates of Tampa Bay
Medtronic
SILVER SPONSORS
Lilly USA
Eli Lilly and Co.
Bayer
St. Joseph's Hospital Main
BRONZE SPONSORS
Abbvie
Allergan
Amgen
Biohaven Pharmaceuticals
Boehringer-Ingelheir
Bristol Meyers Squibb
Coastal Jaw Surgery
Experion
Janssen Pharmaceuticals
Kowa Pharmaceuticals America
Novartis
Novo Nordisk
Option Care
Pediatric Cardiology Associates- Mednax Group
Tampa General Hospital
Tower Imaging
INDIVIDUAL SPONSORS
Cano Health
Reltone
Pictures of the welcoming reception and conferences. Pictures of the other social events are posted in the Members page. Also, Dr Margarita Cancio's COVID-19 Update slide show is now posted in the member's page,.

meet our new scholarship recipient
Hello everyone! My name is Paolette Pimentel and I am a junior at USF majoring in health sciences with a concentration of health administration and biomedical science. 
I am a dual citizen in the United States and Dominican Republic. 
I am currently working at Tampa General Hospital. 
My career goal is to become a pediatric physician or a surgical physicians assist.
I wanted to thank you all for helping me achieve my dream and believing in me ! 
I couldn't do it with all of you! 
meet our new scholarship recipient
Hi! My name is Gloria Flores, and I am the daughter of two amazing and hardworking Mexican immigrants. I am an undergraduate at the University of South Florida majoring in Health Sciences with a minor in Infection Control. My aspiration is to one day become an epidemiologist and utilize my skills and knowledge to help minorities receive the health care they need and deserve. When I'm not studying or in class, I love to spend time with my family and friends, go on hikes, and play soccer.
Become a Part of Our Organization
We invite you to come and join our society! You'll find a group of physicians who are passionate about our community, our  heritage and the profession we belong to.
Le invitamos a unirse a nuestra Asociación. Somos doctores de habla hispana en Tampa Bay que tenenos la pasion de servir a nuestra comunidad y de preservar nuestra cultura.